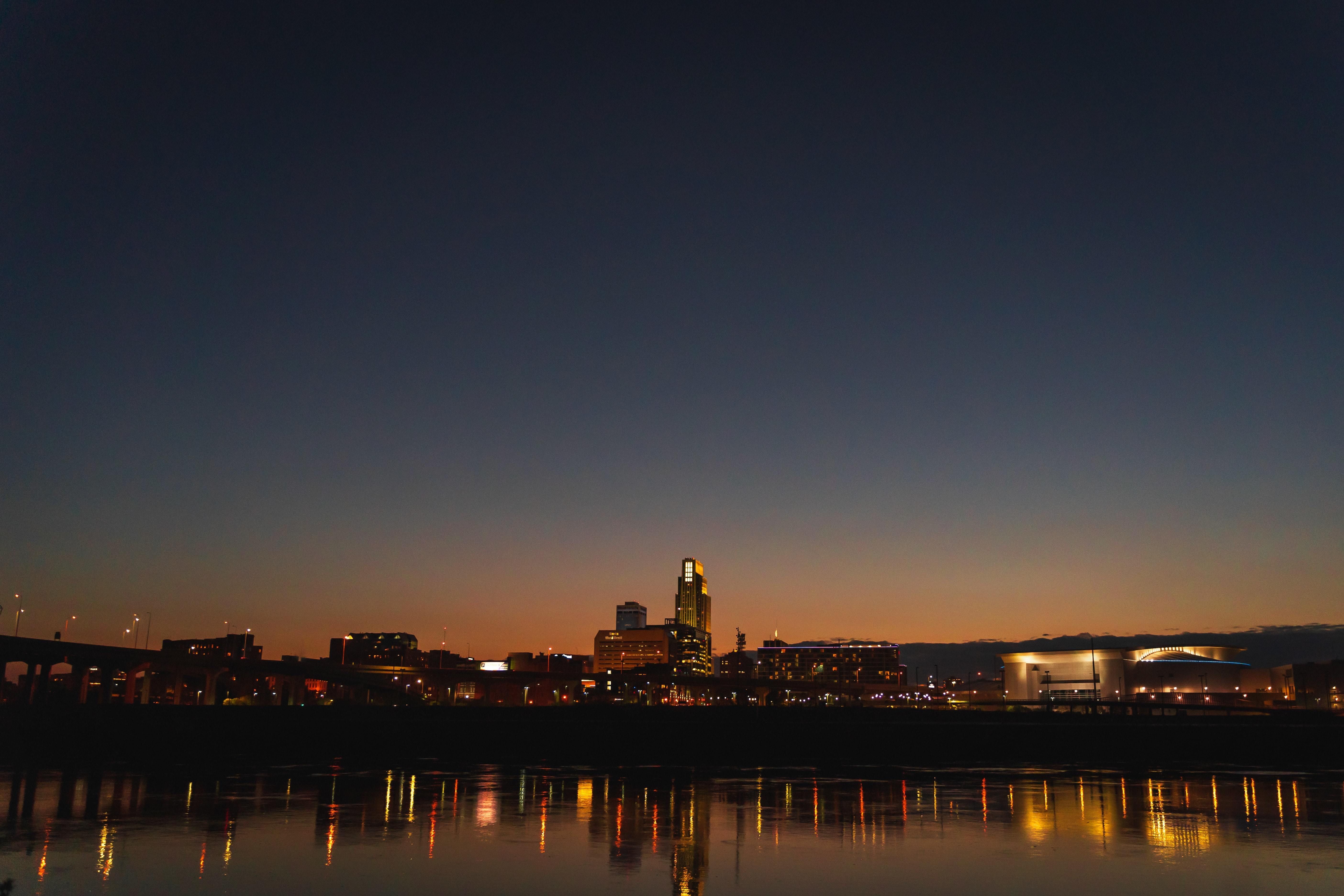 Most Nebraskans will tell you: Nebraska is a pretty good place to live. But it's hard to convince businesses to invest and top talent to move here with an anti-LGBT reputation. We want to change this public perception and send a clear and consistent message that the LGBT community is welcome here.
It's just good business.
Why it matters: The numbers
According to a 2017 Gallup poll, about 4.5% of the US population is gay, lesbian, bisexual, or transgender. This means there's approximately 14.8 million LGBT individuals living in America. That's 7x the population of Nebraska!
To create a thriving and diverse business community, Nebraska must be "open for business" to this large community of potential talent, passion, and entrepreneurial knowledge. We also need to think about how the family, friends, and neighbors of those 14.8 million people see our state. How accepting Nebraska appears to be impacts our tourism, economy, and talent growth.
Tourism
People and business events research the locations they're going to visit before traveling. For LGBT folks and those who care about them, this includes looking at local laws affecting LGBT people.
The majority of meeting and convention planners think twice about booking events in locations with anti-LGBT laws. According to a Meetings & Conventions Magazine survey, 47% will "absolutely avoid" states with harmful policies.
North Carolina suffered severe economic consequences after HB2 was passed. Known as the "North Carolina bathroom bill," this bill denied transgender people access to public restrooms in schools and government buildings. It also overturned LGBT non-discrimination protections in cities across the state.
After this law went into effect, the NBA moved their 2017 All-Star Game from Charlotte to New Orleans. This venue change cost North Carolina $100 million from lost tourism and business.
For individuals looking to travel, social media helps tourists decide where to visit. Indiana's 2015 stance against LGBT rights led to 1 billion negative social media posts. Public opinion turned against Indiana, leading to cancelled trips and threats from businesses to pull out of the state. Businesses including Salesforce and Nike spoke out against the anti-LGBT bill.
When we say "Nebraska. Honestly, it's not for everyone," it should be a silly saying that draws attention to our state. It should not be the truth.
Economy and Business
There are large costs to opposing LGBT rights. However, there is also so much to gain from supporting LGBT people.
Major companies that bring development, investment, and innovation pay attention to diversity and inclusion policies. Facebook cited the LGBT-inclusive non-discrimination laws of Fort Worth as part of their decision to move into the city. When they completed their data center, Fort Worth gained a $1 billion investment.
When recruiting top talent, a welcoming stance toward LGBT people matters—not just for LGBT workers, but for recruiting all talented workers. The majority of the workforce today is made of millennials. 79% of non-LGBT millennials want to see their peers included and accepted in their workplaces.
The want for LGBT non-discrimination reaches across generations and political leanings. The majority of people want to see a level playing field and non-discrimination protections for LGBT people in work, housing, and healthcare.
Businesses and states with LGBT-inclusive protections attract more talent and inventors, resulting in 30% more patents than their peers.
Nebraska Is Open for Business
Our state motto is "equality before the law." We know that equality and fairness is good for our communities and our businesses.
If you share our belief that the best way to be competitive is to open our doors to all, consider joining our coalition. The Nebraska Competes coalition believes in building a better future and a stronger economy for all Nebraskans.
Photo by Tim Umphreys on Unsplash