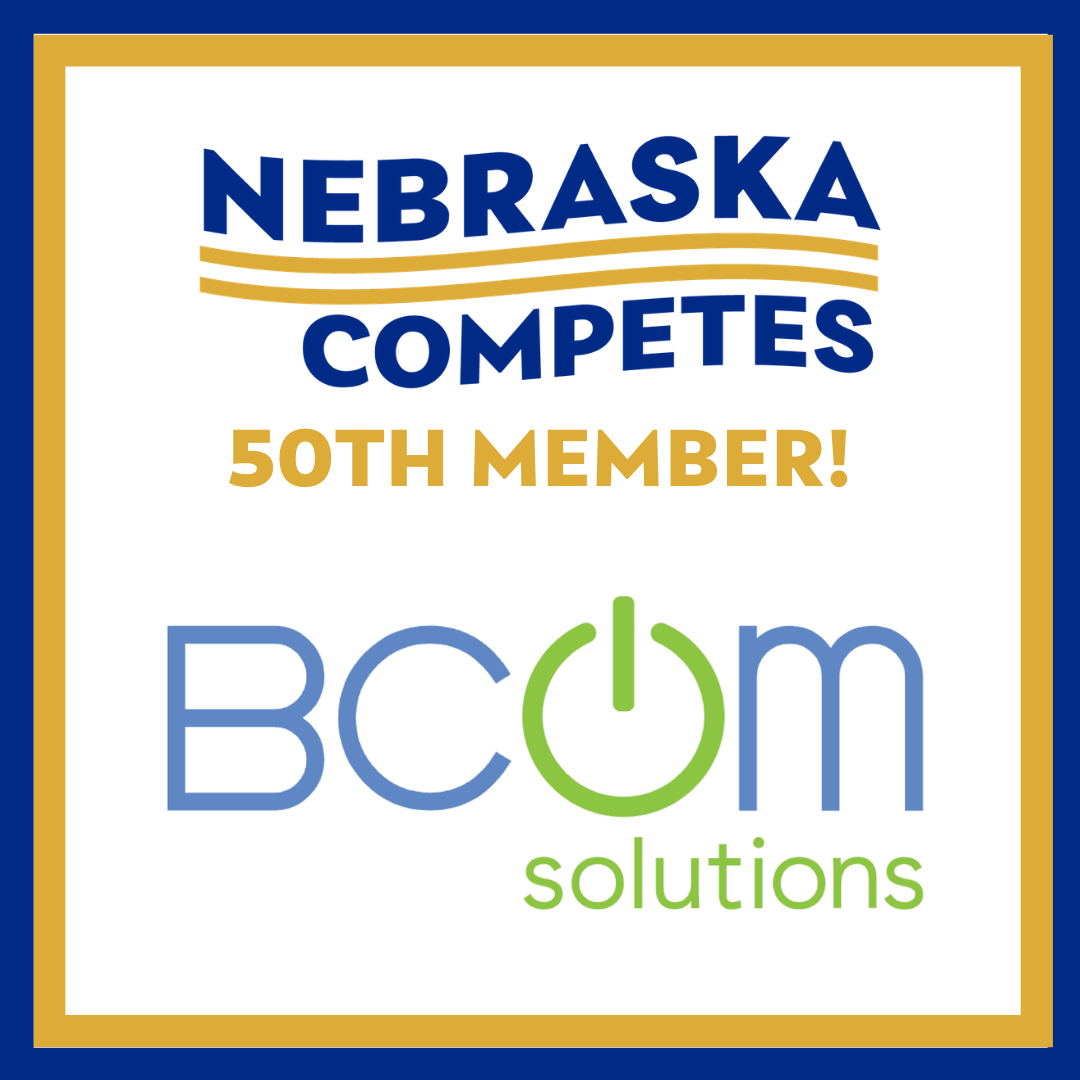 Nebraska Competes welcomes its 50th member: BCom Solutions!
BCom Solutions is a digital strategy agency designed to serve rural communities and is based in Lincoln, Nebraska. BCom Solutions is the latest business to become a part of Nebraska Competes, joining organizations across the state who support LGBTQ+ employees, customers, and anti-discrimination protections.
The Nebraska Competes coalition stretches across the state with organizations across all areas of business, from education to marketing, social services to technology, industry to legal services, non-profits to restaurants, and more. At 50 members strong, we are excited for what the future brings for our communities and economies.
Do you support LGBTQ+ Nebraskans? Want to help Nebraska grow its economy to attract great talent? Join the coalition or send us an email at info@nebraskacompetes.org to learn how you can support this effort.