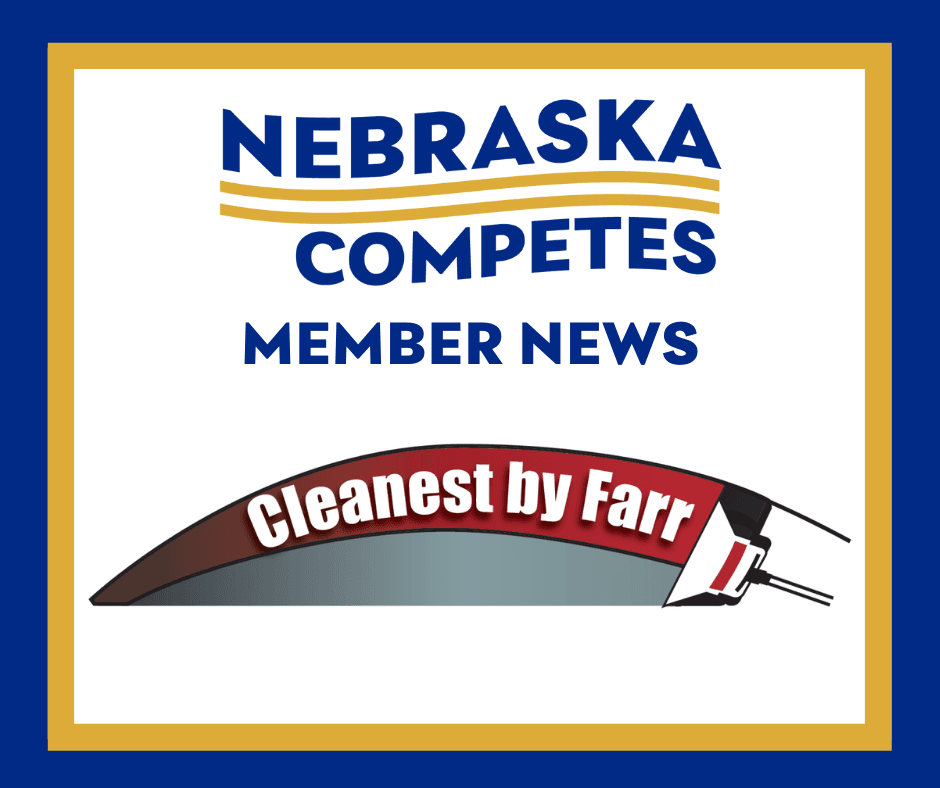 Nebraska Competes member Cleanest by Farr is growing!
In January, Cleanest by Farr announced a partnership and service expansion. The company, owned by Regine Farr, took on Ted Vergith as a partner. Vergith owns TAV Construction.
With the addition of Vergith and TAV Construction as a partner, Cleanest by Farr is expanding its services. Customers can enjoy their stellar cleaning and carpet cleaning services as well as new painting, maintenance, and remodeling services. The blending of services will allow Cleanest by Farr to better serve their customers and community. Congratulations on your growth, Cleanest by Farr!
###
About Cleanest by Farr:
Cleanest by Farr has over 30 years' experience in the cleaning industry. Quick and detailed, each employee is trained to carry on the proud service the company has offered for many years. Cleanest by Farr helps residential homeowners, renters, and landlords, who are not able to clean for themselves or do not have time to do so. This includes hoarder cleanouts, junk and debris haul-away, and home organizing services. For businesses, Cleanest by Farr offers construction cleaning for builders, move out cleaning for rental companies, and cleaning and janitorial services for apartment complex halls common areas, offices, stores, and other businesses.