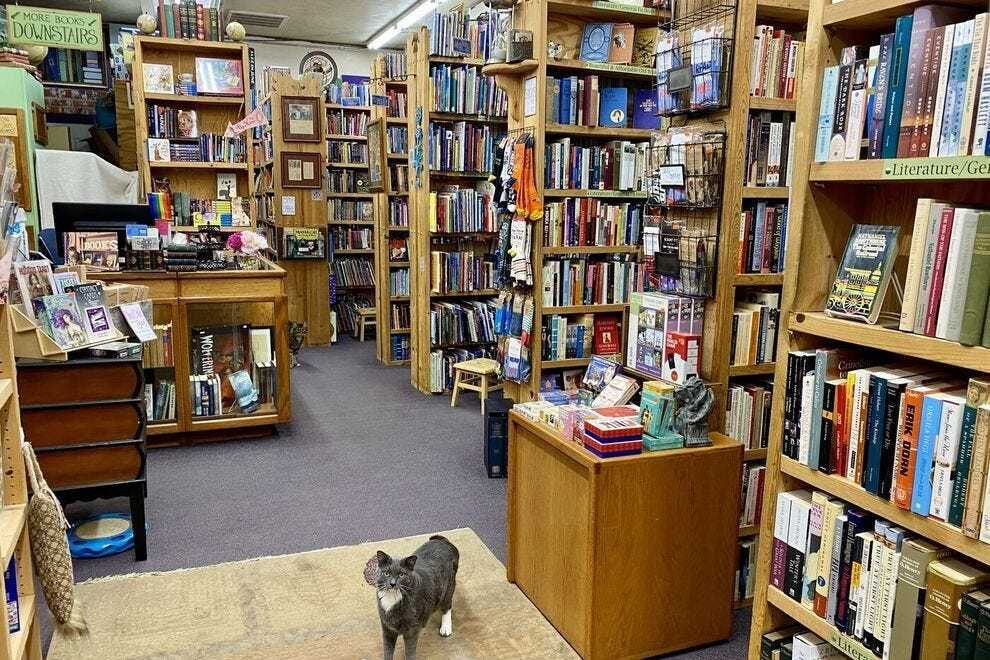 LGBTQ+ supportive businesses are thriving and receiving national attention. Nebraska Competes member A Novel Idea Bookstore was highlighted as 1 of 30 indie bookstores across the country by USA Today. We agree with USA Today - they are a "must visit" bookstore!
A Novel Idea Bookstore started in 1991 as a passion project of college students Cinnamon Dokken and Bryan Peterson, who opened the bookshop with a stock of only 2,000 books in the unheated basement of a warehouse. It's grown quite a lot since then, and today it is a thriving, two-story bookstore in downtown Lincoln, Nebraska. 

Some of the store's tall bookshelves have tops that are carved to resemble leaves, giving the shop the feel of an enchanted forest of books. Resident shop cats Eddy and Charlie are the most popular staffers, and they often warmly greet visitors. Charlie even had his own small book that was sold to benefit the local Head Start Early Education Program.
See the full article from USA Today here.